The second school in Aktobe region, which was included in the Development of the Potential of Hub Schools in Rural Areas republican project, became Badamsha Secondary School No.2 of Kargaly district.
Akim of the region - Yeraly Tugzhanov, Vice Minister of Education of the Republic of Kazakhstan - Aibat Ilyassov, Head of the Kazakhstan Khalkyna Fund - Bolat Zhamishev, Head of the AITAS Foundation - Xeniya Verba, Chief Executive Officer of NIS - Anuar Zhangozin, Honored Teacher of Kazakhstan - Kulyash Shamshidinova, teachers and parents of pupils attended its presentation.
«On behalf of the Head of State, the Comfortable School national project has been implemented in Kazakhstan since 2023. Along with it, there is an equally important project "Development of the Potential of Hub Schools in Rural Areas". Hub schools will appear in all districts of our region. This will allow rural pupils to have access to high-quality education in the community in which they live, as well as to consolidate educational resources. We will continue to create all the conditions for our children in the districts and villages to receive the same knowledge as in the city. In the future there will be no division of "city" and "village", because now rural areas are rapidly developing, » - the Head of the region noted during the presentation
The project is implemented by Kazakhstan Khalkyna Fund, the Fund for Sustainable Development of Education and the Akimat of Aktobe region. It is aimed at improvement of the quality of education, introduction of the best pedagogical practices and techniques, as well as provision of necessary material and technical base for schools.

Badamsha Secondary School No. 2 is designed for 720 seats for pupils and currently 562 pupils' study there. Thanks to the project, the school is equipped with 33 classrooms, including 25 classrooms, a STEAM Lab, an ART studio, a TV studio, a music room, a library, and assembly and gym halls. In total within the framework of the project 11 hub schools will be created across the region, which will be equipped for a total amount of about KZT2.5 billion.
«This is another step towards creating a network of rural hub schools in Kazakhstan, which will serve as resource center for neighboring schools and will become a point of development of education in the district, » the head of the Fund for Sustainable Development of Education, Daniyar Toktarbayev, assured.
The best NIS teachers will also train and provide methodological assistance to the teachers at the hub schools for 3 years.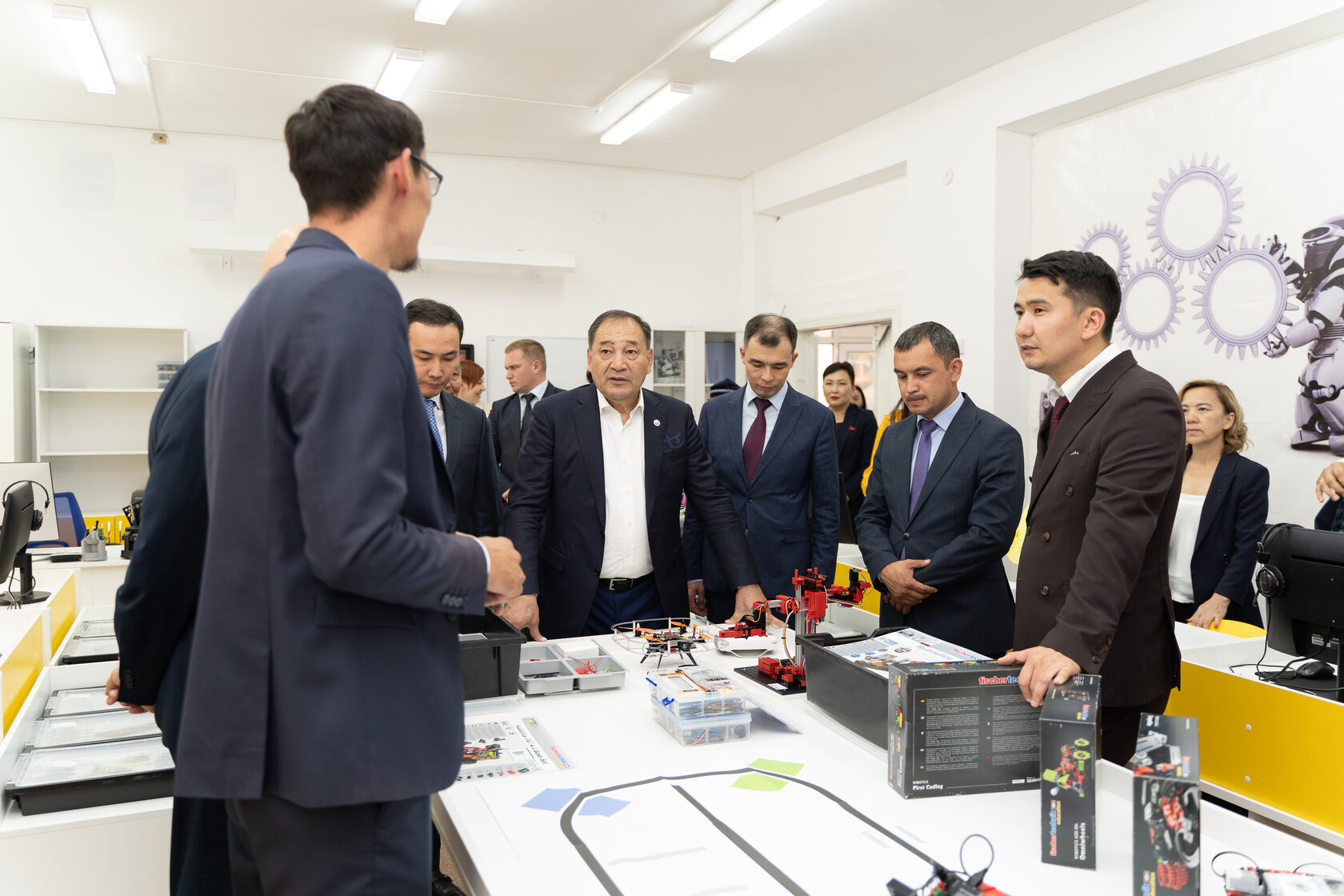 Let's note that Aktobe region is the only one where hub schools will be functioning in all district centers by the end of this year.