Daniyar Toktarbayev, head of the Fund for Sustainable Development of Education, became a participant in the JJ Talk program on the Jibek Joly channel. He took part in the discussion of the quality of rural education, where he also spoke about FSDE projects in this direction.
Almagul Mukusheva, Head of the laboratory for the development of rural and small schools of Y. Altynsarin National Academy of Education and Science, Candidate of Philological Sciences and Shakarim Seisenbai, Founder of Qadam School private school became the participants of the program.
«I believe that high-quality education should not depend on the place of residence of the child, the social status of parents. We are constantly working in this direction, and we think that we can improve it and do it now. Education is continuous – children in rural areas are studying today, we must improve their situation now, » Toktarbayev said.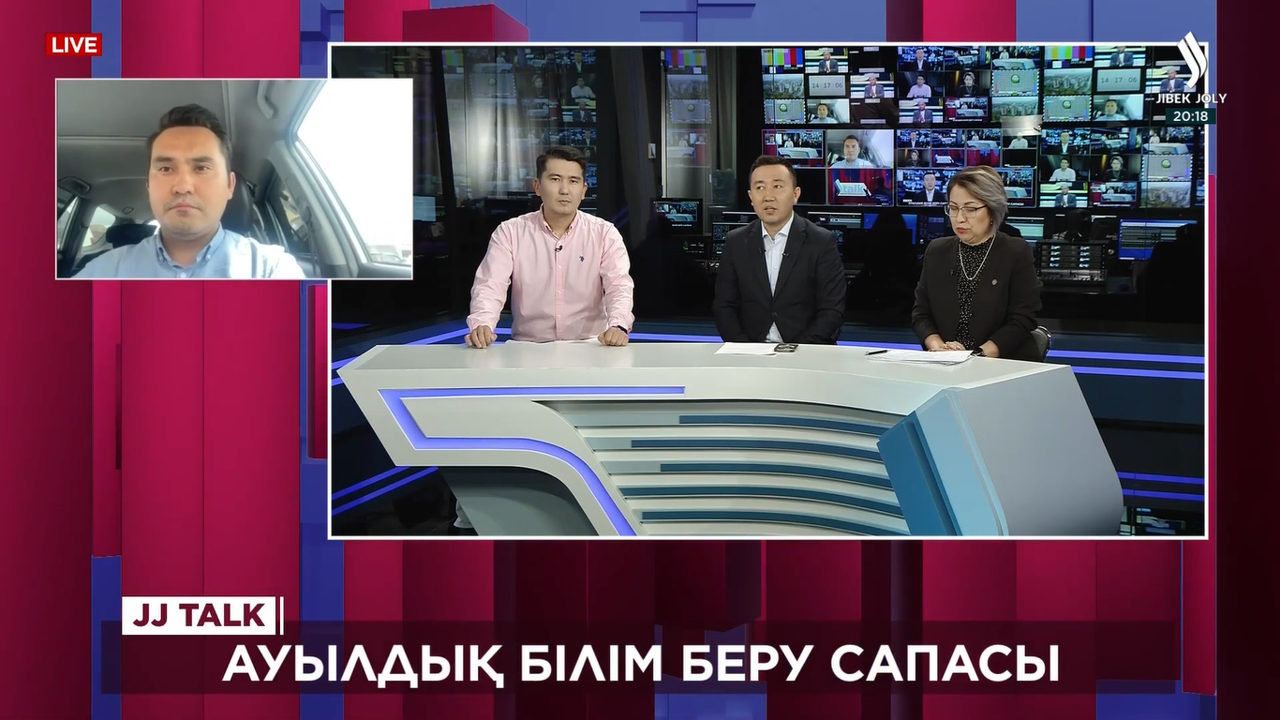 The Head of FSDE spoke about the «Development of the Potential of Hub Schools in Rural Areas» project, which was launched in 2022. The project was created to reduce the gap in the quality of education between rural and urban schools. 17 schools in 17 districts of the regions of Kazakhstan were included in the first stage. This year, according to him, the project will be scaled up and the number of participating schools will reach 63.
«This will open up new opportunities for 58 thousand pupils and the number of schools will grow. In every district of Kazakhstan, in every administrative center, we are considering the possibility of opening one hub school and connecting magnetic schools, » Toktarbayev said.